September 13, 2015 -" Shiny Things" from John Knox Kirk on Vimeo.
A sermon preached at The Kirk of Kansas City, Missouri, on September 13, 2015.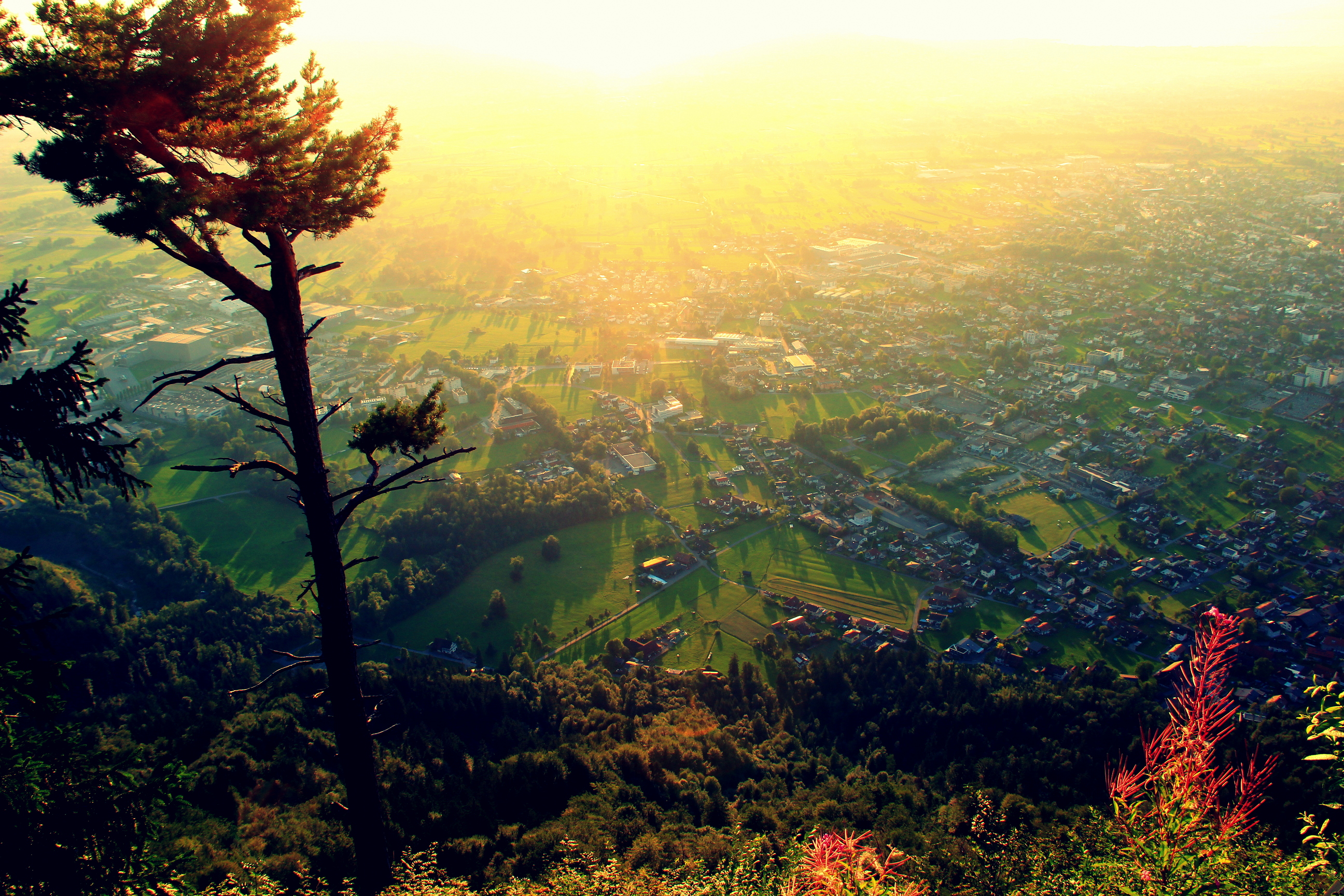 I grew up in Presbyterian Churches in small towns in the Midwest.
I was only six months old when we moved to Villisca, Iowa
and then only four when we moved again, this time 25 minutes north
to Atlantic
and so the churches I grew up in were simple rural structures
brick walls and wood pews.
Many of them were built in the golden age of stained glass window design,
it seemed, and so flanking the cruciform sanctuary space
were aging walls of color—yellows and blues and reds
that blended quite nicely into the red brick walls.
I can remember sitting in those pews as a child,
fidgeting during one of my dad's sermons.
doodling on the bulletin
looking into those windows
imagining the world of scripture when it was read
trying to stay awake during the anthem
learning the hymns and the rhythms of worship
trying to figure out what all this talk and focus on God was about.
It would take me a while.
In some ways I'm still trying to figure it all out.
But it was important time for me, to be sure.
Because it was there that I finally got that God loved me
Just because God did, not because I worked hard enough
or did all the right things
(and, lets be honest, no preachers kid does all the right things)
or because I was any better than anyone else
(being "chosen" doesn't work that way)
but God loved me, just simply loved me.
And, not just that, but God loved everyone else too.
Image of God, in everyone. Every. One.
Died on the Cross, for all.
Risen one gathering and sending, to all the world.
Still pretty amazing, when I think about it.
///
And I remember as well family vacations,
which started off well and good doing things I loved
trips to state parks
packing up the minivan with the fake wood paneling
for an epic drive all the way to the west coast and back again
stopping to see natural wonders of our country
the occasional tourist trap and historical five and dime store
Or trips to the beach, where I could sleep in past noon
and get sunburn on the bottom of my feet.
I was fortunate.
Occasionally those trips, particularly as I got older,
began to include visiting new cities,
seeing how other places
build their buildings and organize their communities.
Not a lot of places, we weren't that prolific
but I remember art museums in Barcelona
and Westminster in London
and the churches
I was drawn to the churches and cathedrals:
big ones, like Notre Dame in Paris
or little side chapels.
And I remember going in there and sitting in an old pew
and imagining what it would have been like
a kid four or five hundred years ago
fidgeting and yearning for God
much like I did as a child
and wondering what word God would have spoken to me.
///
Somehow, by God's good grace
I am the product of all of those experiences, all of that learning.
That's often how God works, a quirky combination of
attentive presence,
God's spirit whispering in our hearts
to look at that window or ponder that question
seeing God's big beautiful world, full of different places and people
and languages and ways of seeking
a bit of wandering, a bit of seeking, a bit of doubt,
good teachers in Sunday School and warm people in my life
who wisely fielded questions
sometimes answering them, sometimes letting them linger.
The FOCUS of all of those experiences is this: God is Love, and Love wins over Hate.
This is what we hear in Scripture, see lived and breathed in the life of Jesus
experience in God's salvation.
I really am fortunate.
I know from talking with some of you,
you seem to have something similar perhaps with your history,
maybe actively growing up in a Christian community
or maybe not, but having come to wonder later in life.
Some of us have had warm, nurturing experiences in the church
great teachers
wonderful mentors
powerful preaching, from this pulpit, some of us, or another,
opening us up to the generosity and grace of God.
And I know that not all of us who have ventured here this morning
have had a positive history with God
or, more accurately perhaps, with people who claim to be walking with God.
Some of us have had teachers who probably should not have been teachers
or, God help all of us, preachers who probably should not have been preachers
however it is we want to characterize church-gone-wrong.
The author of James gets it.
This was a firebrand sort of reading this morning.
James is hot under the collar, upset about something:
Not many of you should become teachers, my brothers and sisters
  for you know that we who teach will be judged with greater strictness.
So what is James getting at, what's his beef?
First, it is perhaps obvious to mention,
but its true, we are dealing with rather awesome things here:
 eternal love, everlasting life, true righteousness.
These are deep things of the human heart, matters of ultimate concern
as theologian Paul Tillich would say.
-Every human being wants to be loved.
-Every person is concerned about death and what their legacy will be.
-All people with a heart seek after the good:
good in their lives, for their family, and for their community.
These are just basic to who we are, as human beings.
And religion, at its heart, attempts to provide a coherent way
of answering these questions, one that responds to God
and that provides guidance for living.
So those of us who work in the field of faith and religion have a particular responsibility,
you, my friends, have a particular responsibility,
to attend well to these things,
so that we articulate answers to these very basic, very human questions
answers that give life, that give hope, that give love
rather than tear them down.
///
It's a pretty weighty task.
Not just for preachers,
or Sunday school teachers
but for all of us in this world of ours
as we live our everyday lives
and talk with our friends
and parent our children
and go to our classes.
Its important to be witnesses,
to bear our faith out into the world
so that others can see and experience a measure of God's grace.
In part, because if we don't, who will do it?
And because if we don't, who will fill that void?
We gather here, week after week,
in part to find God, to be reminded of who God is and who God isn't
to experience God's welcome and God's love
to hear the story of God's care and compassion for God's world
so that we can carry that with us all the time
and so that we can share it
and maybe help others find it
so that they might feel welcome and healing and love too.
That's not the sort of teaching that James is concerned about.
James would love that sort of life,
and has much to commend it elsewhere in this text,
particularly when that teaching leads to faith
and that faith leads to action
and that action leads to concrete deeds
of love and care and compassion
so that the hungry are fed
and the homeless have roofs.
James loved THAT sort of teaching.
In my quiet moments,
I pray that my teaching begins to approximate that sort of teaching.
James is more concerned about those who claim to be speaking for God
but who utter words completely inconsistent with who God is
or what God has done in Jesus.
And this is important, because far too often,
it is those voices who have the louder microphone
or who get the time on the news.
It is easy to get DISTRACTED and DISCOURAGED by those other voices
many of whom also call themselves followers of Jesus
or part of a church
or have the name Christian on their building.
That sort of religious voice these days is like a shiny thing
that takes our eyes off of what is more important, more true, more real.
It causes us to lose FOCUS.
And its really, really easy to be a seeker
and get sucked into the wrong sort of framework.
It breaks my heart.
How many have sought after God, only to find bitterness and disappointment
because the teacher, the guide, the mystic, the guru, the spiritual healer, the preacher
set them in a holy stance
only to leave them in a lurch, yearning…
–or because the faith community claimed to be loving
but protected those who hurt others
or had a theology that was anything but.
–or how many people have turned on the news this week
to see a county clerk in Kentucky assert that her particular faith convictions
are more important
than the faith of couples seeking marriage licenses
so that they can be united in Christian Marriage
only to have their understanding of what Christians hold important
confirmed as narrow-minded, judgmental, and hurtful?
///
The author of James was concerned that those who teach in the name of God
take care with what they teach,
to keep their mind FOCUSED on the main thing.
If they don't, they end up leading people astray,
like a ship sailed away from port,
like a horse led away from the right destination.
The same tongue that can seem to speak about God, about faith, about Jesus,
can all too easily start speaking un-faith-ful things:
With it we bless the Lord and Father, [James wrote]
and with it we curse those who are made in the likeness of God.
From the same mouth come blessing and cursing.
 My brothers and sisters, this ought not to be so.
///
I know far too many people who claim to be faithful
but who, with the same mouth,
curse others who are made in the likeness of God.
I know far too many theologies which are the same way
which argue that the life of faith is a certain wonderful thing…
and then show very little of the love of God in their lives.
So, its true:
It is hard to be a teacher today,
a teacher of GRACE in a world of HURT
a teacher of HOPE in a world of HATRED
a teacher of LOVE in a world of DIVISION and CURSING.
a teacher of DIVINE things in a world where people
are focused on human things.
It is far to easy to get distracted by shiny things,
something that isn't really what God is all about.
And its is far easier to just not claim the name Christian
when leaving Church on Sunday morning,
because so many people seem to get that name wrong.
///
But we are called, each of us, to be witnesses of God's love in Jesus Christ.
And witnesses is just another word for teacher, in a sense,
someone who shares what they know so that others might see it too.
And so I think about how it was that I found God, and God found me.
And I think about the stories that move me to not lose heart
–when I read about gun manufacturers who are imprinting
scripture verses on their semi-automatic weapons
–or about people using their faith as an excuse to break the law
and persecute others.
Sometimes God turns my head
and shows me something and says: look, right there…
There it is….
…like when I heard about this school, in Brooklyn, New York,
a school called "Chush" that caters to learning disabled children:[i]
Maybe its because its baseball season,
and I know the importance of each and every win
that this story hit me so hard…
Some children remain in Chush for their entire school career,
while others can be mainstreamed into conventional schools.
At a Chush fundraising dinner,
the father of a Chush child delivered a speech that would never be forgotten.
After extolling the school and its dedicated staff, he cried out,
"Where is the perfection in my son Shaya?
Everything God does is done with perfection.
But my child cannot understand things as other children do.
My child cannot remember facts and figures as other children do.
Where is God's perfection?"
The audience was shocked by the question,
pained by the father's anguish and stilled by the piercing query.
"I believe," the father answered,
"that when God brings a child like this into the world,
the perfection that [God] SEEKS is in the way people react to this child."
He then told the following story about his son Shaya:
One afternoon Shaya and his father walked past a park
where some boys Shaya knew were playing baseball.
Shaya asked, "Do you think they will let me play?"
Shaya's father knew that his son was not at all athletic
and that most boys would not want him on their team.
But Shaya's father also understood that
if his son was chosen to play it would give him
a comfortable sense of belonging.
So Shaya's father approached one of the boys in the field
and asked if Shaya could play.
The boy looked around for guidance from his teammates.
Getting none, he took matters into his own hands and said,
"We are losing by six runs and the game is in the eighth inning.
I guess he can be on our team
and we'll try to put him up to bat in the ninth."
Shaya's father was ecstatic as Shaya smiled broadly.
He was told to put on a glove and go out to play short center field.
In the bottom of the eighth inning,
Shaya's team scored a few runs but was still behind by three.
In the bottom of the ninth inning,
Shaya's team scored again and now with two outs
and the bases loaded with the potential winning run on base,
Shaya was scheduled to be up.
Would the team actually let Shaya bat
and maybe give away their chance to win the game?
Shaya was given the bat.
Everyone knew that it was all but impossible
because Shaya didn't even know how to hold the bat properly,
let alone HIT with it.
As Shaya stepped up to the plate,
the pitcher moved a few steps to lob the ball in softly
so Shaya should at least be able to make contact.
The first pitch came in and Shaya swung clumsily and missed.
One of Shaya's team mates came up to Shaya and, together,
they held the bat and faced the pitcher waiting for the next pitch.
The pitcher again took a few steps forward to toss the ball softly toward Shaya.
As the pitch came in, Shaya and his teammate swung at the bat
and together they hit a slow ground ball to the pitcher.
The pitcher picked up the soft grounder
and could easily have thrown the ball to the first baseman.
Shaya would have been out and that would have ended the game.
Instead, the pitcher took the ball
and threw it on a high arc to right field,
far beyond reach of the first baseman.
Everyone started yelling, "Shaya, run to first. Run to first."
Never in his life had Shaya run to first.
He scampered down the baseline wide-eyed and startled.
By the time he reached first base, the right fielder had the ball.
He could have thrown the ball to the second baseman
who would tag out Shaya, who was still running.
But the right fielder understood what the pitcher's intentions were,
so he threw the ball high and far over the third baseman's head.
Everyone yelled, "Run to second, run to second."
Shaya ran towards second base as the runners ahead of him deliriously
circled the bases towards home.
As Shaya reached second base, the opposing short stop ran to him,
Spun him in the direction of third base and shouted, "Run to third."
As Shaya rounded third, the boys from both teams ran behind him screaming,
"Shaya run home."
Shaya ran home, stepped on home plate and all 18 boys
lifted him on their shoulders:
Shaya the hero, had just hit a "grand slam" and won the game for his team.
"That day," said the father softly with tears now rolling down his face,
"those 18 boys reached their level of God's perfection."
///
Those boys acted the way God acts, stunning us with grace.
Isn't it wonderful to follow that sort of God?
Isn't it amazing to teach others that God is Love, and that Love will Win?
My Friends, when Jesus asks us: who do you say that I am,
I pray that we have the right answer, and can celebrate
that God is the Lord of Love, for all of us.
My prayer is that we can be so motivated by God's amazing love
that we can be the sort of community God wants us to be
that we can FOCUS on that
so that anyone who comes here
won't get DISTRACTED by things that don't matter
but EXPERIENCE a measure of acceptance, a bit of love
a moment of grace
…and because of it, find themselves alive again.
What a wonderful opportunity that can be for us,
because the world needs it.
May it be so.
Amen.
—
[i] Attributed to Rabbi Paysach Krohn. Found, among other places, at http://www.truthorfiction.com/rumors/g/godsperfection.htm