A Plan for Following Jesus.
Faithful Living for Hard Times: Honor All People.
September 3, 2017 ~ "Faithful Living in Hard Times – Honor All People" from John Knox Kirk on Vimeo.
A sermon preached at The Kirk of Kansas City, Missouri, on September 3, 2017.
The eighth in a ten part sermon series on our community charge:
Go out into the world in peace;
have courage;
hold on to what is good;
return no one evil for evil;
strengthen the fainthearted;
support the weak,
and help the suffering;
honor all people;
love and serve the Lord,
rejoicing in the power of the Holy Spirit.
Scripture readings (which you may wish to read prior):
John 4:39-41, 46-54
and 1 Corinthians 12:14-27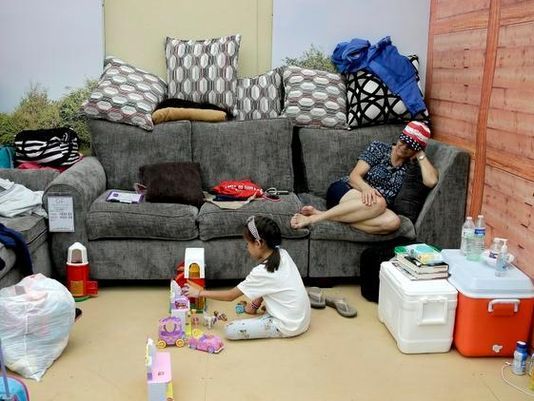 Last week we took the opportunity to look fairly closely
at the parable of the good Samaritan.
If you weren't able to be here, don't worry.
It is perhaps one of the most well known of the stories that Jesus told
So you probably already know the basics.
A man falls prey to robbers on a dangerous highway
And they leave him there half-dead on the side of the road.
A Priest comes by, sees him, crosses the street to avoid the man
And continues on his way.
So too a Levite, a respected pillar of the community, happens down that road
Sees him, crosses the street and moves on.
The kicker, Jesus says, is that next comes a Samaritan.
And we reminded each other that part of the point is that
the Samaritan was a Samaritan
that these sorts of stories, the kind you'd hear at the local pub
or at the diner
or share while out on a stroll
usually compared a Priest, a Levite, and an Israelite
you know, be like the good Israelite
not like those elitist folk
whom everyone knows should do good things for ya
but who are all wrapped up in their business, whatever that is,
to help a man when he's down. No. Be like the Israelite.
But Jesus didn't do that. He didn't tell the story that way.
Actually, he didn't tell that story at all.
His was about a Priest, a Levite, and a Samaritan
Someone, depending on which historical source you looked at
Was either like the disowned cousin
That everyone was embarrassed about
For causing the family shame because of the way they dress and carry on…
Or, according to other sources, would be more like your mortal enemy
Your Hatfields and McCoys,
Your Nazis and the Brits
(If you watched Dunkirk last night, like I did).
A Priest, a Levite, and a Samaritan.
It was a Samaritan who did the good. This story, Jesus told to his Israeli audience
It was a Samaritan, who was a neighbor to that hurting man.
And would you, half-dead, accept the help of your disowned cousin,
your mortal enemy?
Can you go and do likewise?
///
The Gospel writers made do with what they had.
By that I mean the context and the stories and the history of that time and place
To describe what Jesus meant and taught,
To illustrate the point so that those hearers 2000 years ago
might understand.
And the audience would have understood quite potently what Jesus meant
When he extended the concept of "who is my neighbor" beyond my family
Beyond my clique
Heck, beyond my people
To the Samaritans.
It was part of Jesus' appeal, and part of what turned people off to him.
It remains so, today: Jesus' expansive, inclusive understanding of who God loves
The breadth and the depth and the reach of it.
[Read more…]