A sermon preached at John Knox Kirk of Kansas City, Missouri, on June 7, 2015.
Mark 3:19b-32
and Revelation 21:1-6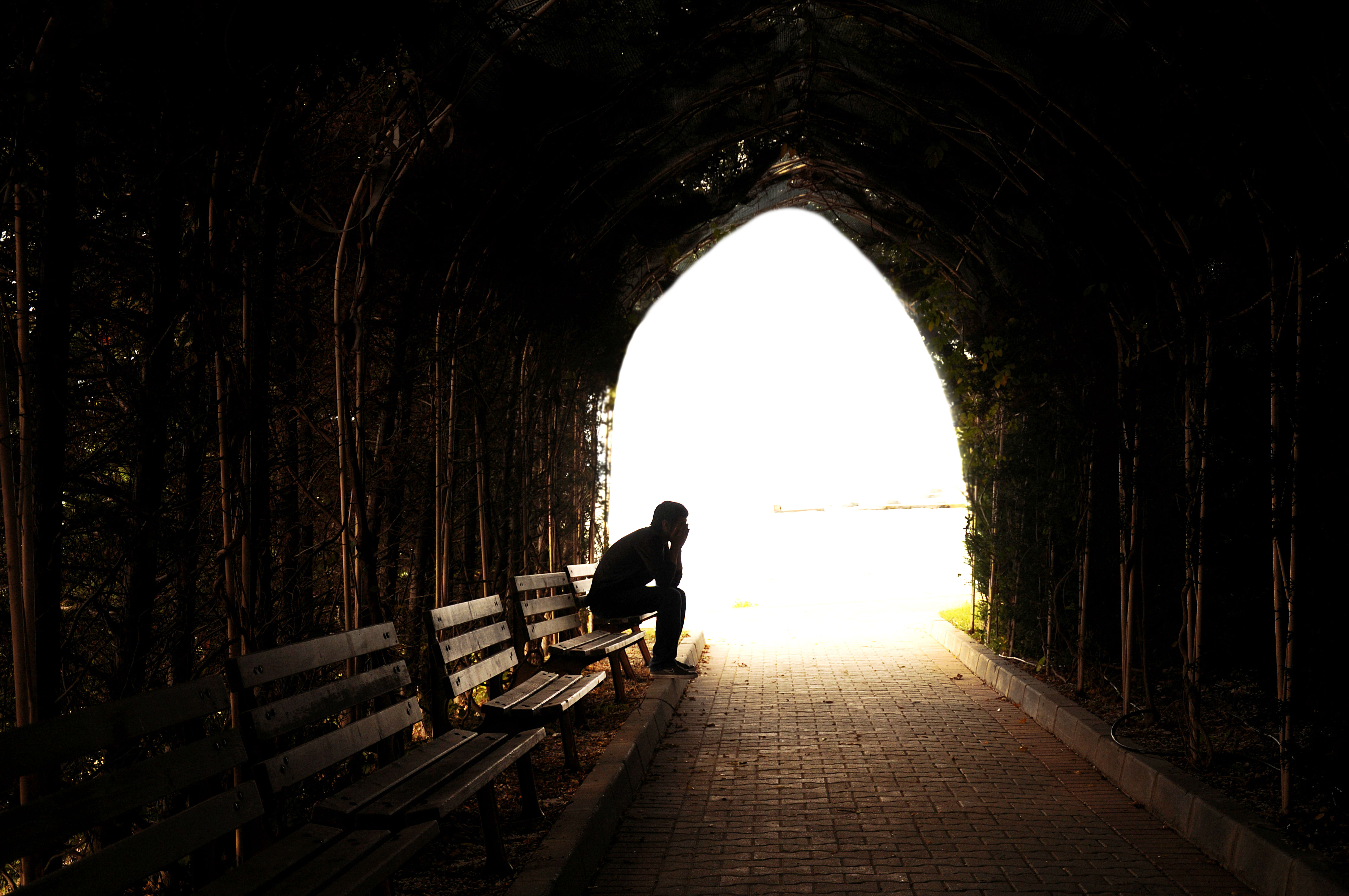 Many of you know that we ordinarily follow the lectionary here at the Kirk.
The lectionary is a set of suggested biblical texts for our focus each week
a three year rotation of readings
Two readings from the New Testament
And two from the Hebrew Scriptures
And we typically focus on two of these each Sunday in worship.
The reading from Mark that you just heard is from today's set of lectionary options.
But sometimes these texts, when you've sat with them for a while,
Beg to be put alongside other readings.
///
We've been looking at this reading from Mark in our bible studies this week and
There's a lot going on in this text:
Jesus going back to his home town and finding a hoard of people
Who want to be near him, to hear him
To be healed by him
Or who want to challenge him,
Confront him
Undo him.
So there's that.
And there's all that stuff tossed around to do that,
This language about Satan and Demons and unforgivable sins.
Even if we remember that the writers of the Gospels and Jesus himself
Were living with an ancient cosmology, an ancient way of understanding
How the universe works
For many of us this language strikes us as strange and bizarre
And maybe useless if we don't unpack it.
Its important for us to remember that "possession by demons" is often language
Used in the ancient period to describe what we might understand
As mental illness: bipolar conditions or schizophrenia or depression.
And while it is true that our tradition doesn't speak very often about demons
Or possession or the exorcism that we see Jesus performing in scripture
—for good reason, since that is an ancient worldview
that doesn't really have very much use for us—
we also don't speak very much about mental illness,
which is a shame.
Jesus was a healer, of body, mind, and spirit.
And Jesus was interested in bringing all sorts of healing,
Including relief from mental illness. THAT we shouldn't shy away from.
So as I was pondering all of that this week,
I kept remembering this section of the book of Revelation
Words that are often read during funeral and memorial services
But words worth pondering today as well.
I invite you to open your head and your heart to this word to us
From the author of the Book of Revelation:
[Read more…]