A Plan for Following Jesus.
Faithful Living for Hard Times: Support the Weak.
A sermon preached at The Kirk of Kansas City, Missouri, on August 20, 2017.
The sixth in a ten part sermon series on our community charge:
Go out into the world in peace;
have courage;
hold on to what is good;
return no one evil for evil;
strengthen the fainthearted;
support the weak,
and help the suffering;
honor all people;
love and serve the Lord,
rejoicing in the power of the Holy Spirit.
Scripture readings (which you may wish to read prior):
Matthew 5:1-12
and Romans 14:13–15:6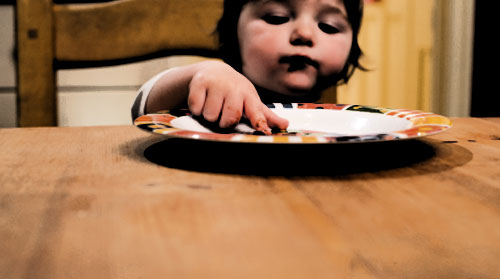 My newest nephew turns one next month.
Arlo is a bundle of energy and wide-eyed learning these days
That's kind of what your first year of life is like.
Every day holds a new discovery.
Oh, that's what it is like to stand on two feet and not fall over.
Why yes, I do look adorable in this collar shirt and bow tie combo
 What toddler doesn't
 But wouldn't it look better garnished with these strained carrots just so?
Wow, these novel sharp things you call teeth sure do hurt my gums
But aren't they fun to bite with.
Seeing him grow and learn is one of the joys of my life right now.
It reminds me of things I had forgotten with my own kids
And I'm excited to see him get bigger and stronger.
It almost feels natural to want to protect him as he does so.
The infant is almost the definition of the vulnerable:
Unable to care for himself.
Completely dependent on others.
Lacking in the capacity to live independently on his own.
Don't tell him that, of course.
He'd just coo and smile at you, and your heart would melt,
And you'd forget about that for a while and just want to play with him.
///
Children are among the most vulnerable among us.
We're reflecting on this reading from Paul where he's talking about food
And making choices about what to eat,
And I was thinking about my nephew and my own kids and how fortunate we are.
It reminded me about so many kids who barely have choices
when it comes to food.
Last year, about one in eight households in the US was food insecure,
Which means 15.8 million households, and the children who live in them
don't know for sure where their meals this week are going to come from.[i]
[Read more…]