Never Gives Up.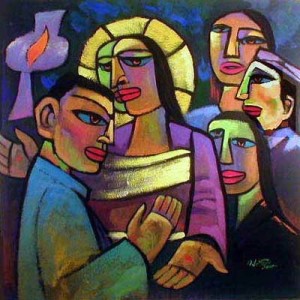 A sermon preached at The Kirk of Kansas City, Missouri, on April 23, 2017.
Scripture readings (which you may wish to read prior):
1 Peter 1:3-9
and John 20:19-31
So today's gospel reading is a great story,
The story of Jesus appearing to the rest of the disciples
That Easter morning, or most of them at any rate.
Thomas wasn't there, so Jesus comes back,
Makes a point to come back, so he could be there for Thomas too.
This has always been a topic of vivid inspiration for people of faith.
There's some great art about it.
I've chosen just a few examples: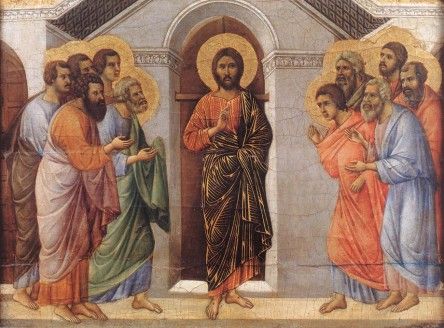 Here is an ancient image, the risen Jesus in the middle, in front of a locked door
The disciples giving away to his presence.
You'll see the marks in his feet, is hands
Signs that Jesus is raised wounded, that new life doesn't erase our histories
Or what makes us uniquely who we are.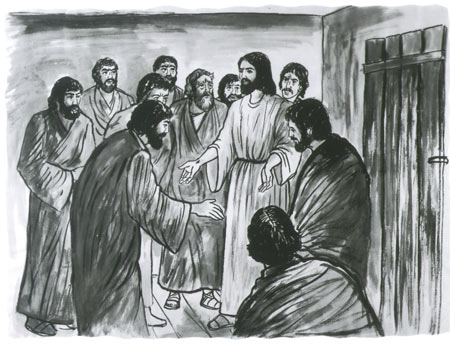 Here is a more modern drawing, in marker
The disciples more comfortable drawing closer to Jesus
Who this time has sandles.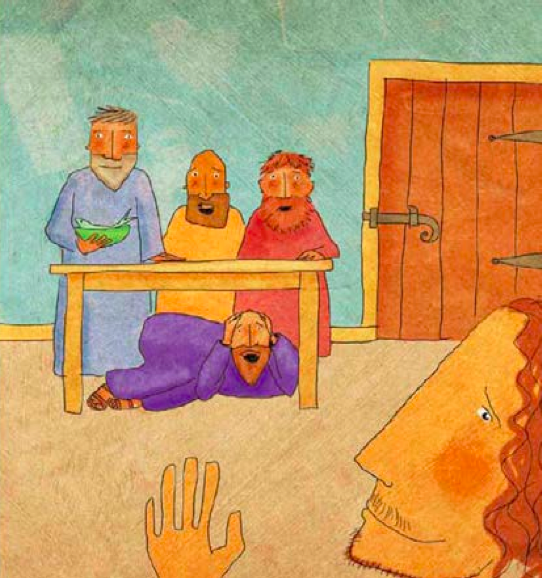 Here is a great kids version I found
The elements are there:
The door is closed
The disciples are surprised
One is even under a table
And Jesus is friendly, with a smile and a wave.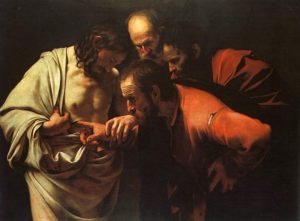 Maybe the most famous is this one by the realist master Caravaggio
The focus and the intensity is palpable, right
You get up close here
A great view of the inspection of Jesus' wounded side.
And then, after all that, here's one that I just love
Not really in accord with the scriptures, but fun nonetheless: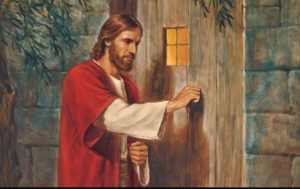 How did Jesus get in?
Maybe Jesus knocked….
All of these inspired by this story from the Gospel According to John
Where Jesus continues to appear among his Disciples
After his death and resurrection. [Read more…]