Sermon: Without Ceasing.
October 15, 2017 – "Without Ceasing" from John Knox Kirk on Vimeo.
A sermon preached at The Kirk of Kansas City, Missouri, on October 15, 2017.
Scripture readings (which you may wish to read prior):
Luke 17:11-19
and Philippians 4:4-9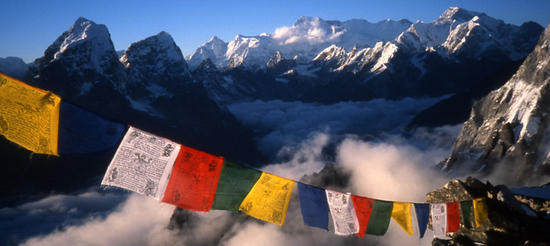 A few years ago in may, you might remember, May 2013,
a horrific tornado flattened a path through Moore, Oklahoma.
A week later I read this story
about Jeff Akin, who had travelled from his Wisconsin hometown
to the wreckage there in Oklahoma
to see what he could do to lend a hand.
He was just a part of a disaster relief group
that grew out of volunteer efforts
in the years after Hurricane Katrina
And now here he was,
walking through the suburban Moore, Oklahoma neighborhood
of twisted and flattened homes,
handing out sandwiches
and giving away bottles of water from a Styrofoam cooler.
He talked with bystanders,
inviting people he met to a local community center,
where they could find meals and clothes and tetanus shots.
And in the midst of all of this—he offered them his prayers:
"God bless you people"
he called out to the families and the workers,
clearing debris left by the tornado
that ripped through Moore
killing two dozen people
and causing more than 2 Billion dollars worth of damage.
He paused for a moment and sized up what he was looking at:
"I can't believe this; I'm almost in tears" Akin said,
as he looked upon the unrecognizable mounds of fallen brick
and splintered wood.
"I am just so grateful that I could be here."[i]
///
For just a minute, I want us to think Big Picture. [Read more…]