God Among the Shadows.
December 3, 2017 – "God Among the Shadows" from John Knox Kirk on Vimeo.
A sermon preached at The Kirk of Kansas City, Missouri, on December 3, 2017.
Scripture readings (which you may wish to read prior):
Mark 13:24-37
and Isaiah 64:1-9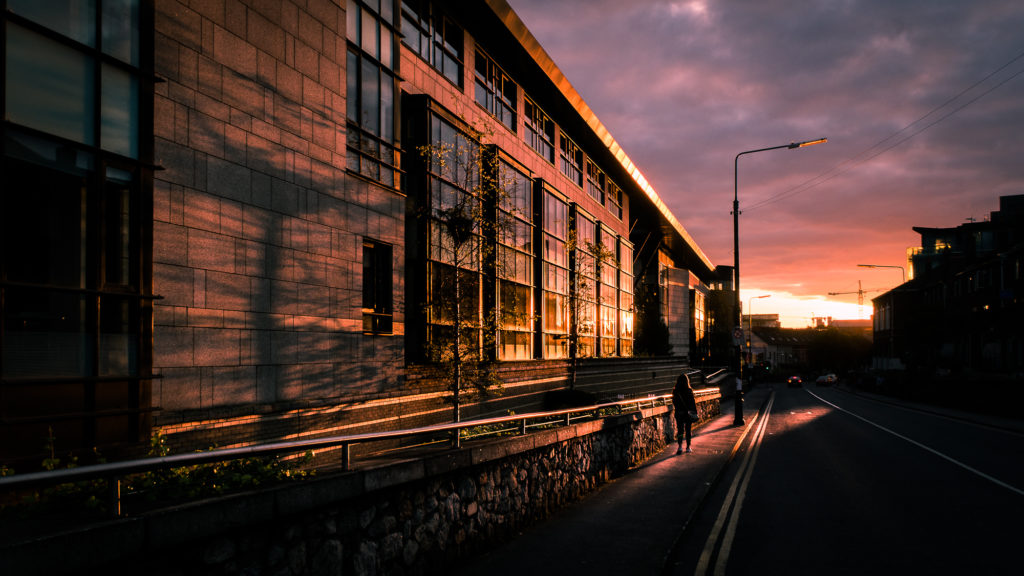 It was literally the day after Thanksgiving
That day most of us nowadays call Black Friday
The day I've learned to avoid going out at all costs, if I can help it.
Who wants to, anyway, when there's all that left over pie to eat for breakfast.
But I was sent out, to get replacement cream for the coffee.
We used it all up over thanksgiving
And some of us (me) can't drink our coffee without it.
I was hoping that the grocery store might be spared
From all the Black Friday madness.
It was early, maybe 8 or 8:30
And I hoped I'd sneak in and out and get home unscathed.
I did. Don't worry.
It wasn't too busy.
None of the reports over fighting over the cut-rate price for strawberries were true.
I survived.
But I did notice something, right when I walked in the door.
Or better, I should say, I heard something:
Oh! You better watch out,
You better not cry,
You better not pout,
I'm telling you why:
Santa Claus is coming to town.
Christmas music, on the Grocery Store sound system, the day after Thanksgiving!
All the oranges and browns of Thanksgiving had been put away.
Greens and Reds were everywhere. And now the music, too, was in the air.
Its time for Christmas! Or, at least, waiting for Christmastime to get here, and soon!
///
The thoughts of John Buchanan,[i]
former Pastor of Fourth Presbyterian Church in Chicago,
have helped me get a hold on what is going on here: this feeling of hopeful waiting.
Like him: I can see it most strongly in children around us. The waiting.
To be a child in December is to know the most exquisite kind of waiting—
impatient waiting, waiting in hope.
Lights are hung.
Trees displayed prominently in many a window.
We had a brave crew festoon the sanctuary last Sunday
So Eryn and James could cabaret our way into the season.
Someone even decked the stop sign on the corner of our house with
Flashing lights all the way up and down the pole.
Something big is about to happen,
and when you look around it seems like it is already happening.
That's kind of the paradox of this time of year.
Its already happening.
But IT isn't here yet. It will be, but not yet.
To be a child, or frankly to be an adult, too, in these weeks before Christmas
is to experience existentially the great theological paradox of "already but not yet."
The kingdom of God is present, but it is also coming.
The world has been redeemed, but it is not yet what it can and will be.
Christ has come; Christ will come again.
In the meantime, in our meantime: Christmas is all around us
Cities have holiday lighting festivals
The Plaza on Thanksgiving
Prairie Village, the town I live in, this past Thursday
Or the one on Friday in Mission, Kansas
Where Tessa's elementary school choir sang in a gymnasium
As kids ran around with balloon animals, all loaded up from the sweets.
It's like a switch gets pulled
And somehow everything gets going at full speed: [Read more…]